Quite often, people who are signing up for Medicare are surprised to find that Original Medicare (Part A & Part B) does not offer dental coverage. Your Part A may pay for certain emergency or complicated dental procedures, but it does not offer coverage for routine dental care, extractions, fillings, or dentures.
You may be able to get routine dental coverage (exams, cleanings, x-rays) on most Medicare Advantage plans. Comprehensive dental services can be purchased through some Medicare Advantage plans or a private dental insurance company. When considering dental coverage, there are four ways dental services may be offered.
Find the right Medicare plan for you
Speak with a local licensed insurance agent
1. Routine Dental Services
Most Medicare Advantage plans offer routine dental services as part of their benefits. This insurance plan may offer this coverage at little or no cost to you. If the service is offered, most insurance plans will require you to use their network of dental providers. An important thing to keep in mind is that routine dental services do not cover extractions, dental implants, fillings, and other restorative or major services.
2. Medicare Allowance for Dental Care
There are some Medicare Advantage plans that offer a set allowance for dental services. This benefit is usually structured as a reimbursement benefit, meaning that you pay for your dental services upfront. Once the services are completed, you must submit your itemized claim to the Medicare Advantage plan for reimbursement up to the maximum allowable amount. You will have to pay any amount spent over the given allowance.
3. Optional Dental Benefits
Some Medicare Advantage plans offer optional dental benefits. These dental plans are typically offered to you at an additional monthly premium but cover much more than routine services. They may include basic, restorative, and major coverage. They may also give you the flexibility to see any dental provider and/or use any network of providers for additional savings.
4. Dental Insurance Policies
Private dental insurance companies offer additional plans that consumers can purchase outside their Medicare Advantage or Medicare Supplement plans to receive comprehensive dental coverage. Before purchasing dental coverage from your Medicare Advantage plan or private insurance company, it is important to review the benefits, limits, and exclusions.
Dental insurance can be costly. The cost may vary depending upon the yearly coverage maximums, deductibles, benefits, and whether you want to use a provider network or you would prefer to select your own provider.
How to Evaluate a Medicare Dental Plan
The evaluation process can be daunting. If you decide to do some research on your own, here are some tips we recommend:
What is the additional cost to you? Some plans offer additional benefits at a cost over and above your monthly premium for your medical plan.
Does the plan meet your needs, or will the routine dental (such as annual exams, cleanings, and x-rays) offered by the plan suffice?
Can you use your own dentist, or will you be required to select a dentist from the plan's network?
What are the annual coverage limits?
Does the plan have a deductible?
Always look at the Limitations and Exclusions. Limitations are related to time or frequency. Exclusions are related to services that are excluded from the coverage you select.
Find the right Medicare plan for you
Speak with a local licensed insurance agent
How to Evaluate a Private Insurance Dental Plan
In addition to the tips you've just read, you will want to use the following tips when researching a dental plan from a private insurance company.
Pre-existing conditions are extremely important. For example, the plan may not cover a replacement tooth that was missing before the effective date of the plan.
Look for a Least Expensive Alternative Treatment (LEAT) clause. This clause means that if there is more than one option for treatment, the plan will only pay for the least expensive option.
How does the dental insurance company rank among consumers? Is it a stable company with a solid brand?
Still confused about Medicare dental coverage? At Connie Health, we have local licensed agents ready to answer your questions and walk you through the process.
Call (623) 223-8884 (TTY: 711) to speak with a local licensed agent. Or review your plan options online. There is no obligation or cost to you.
Was this article helpful?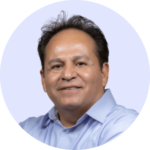 Read more by David Luna
I am a Spanish-speaking Arizona Life and Health Insurance Licensed Agent and have been helping people with Medicare since 2005. I am a Marine Corps Veteran & former police officer. I enjoy watching football and basketball but hold family time in the highest regard.