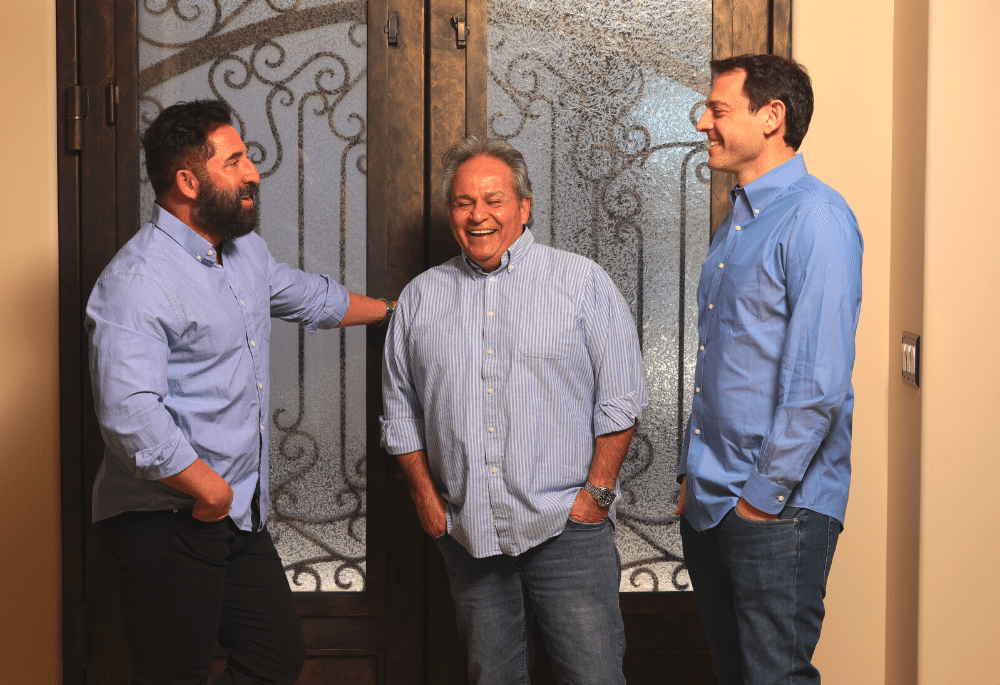 Healthcare in America is complicated. We are on a quest to change that, by empowering older Americans to make confident, worry free healthcare decisions.
When co-founders, Michael Scopa, Oded Eran and David Luna, worked for Iora Health, a leading primary care provider serving older Americans, we saw this frustration first hand. While Iora Health provides excellent care, we heard time and time again how difficult, confusing and frustrating it was to select the right Medicare insurance plan and find good doctors. We knew our parents, friends and family deserve better, since the right coverage has significant health and financial implications.
We believe we can dramatically improve the customer experience in Medicare. To do so, we are building a company that uses the best of technology and humanity to help you make better decisions about your healthcare. We are developing software to simplify your decisions. We have a team of local advocates that can answer all of your questions, guide you through the process and help you make the right decisions for you and your loved ones.
We are starting with Insurance, because it is the entryway to healthcare. It determines the costs and what you're able to afford. Your insurance provides access to your doctors and other healthcare services. That's why we are starting with Medicare insurance.
Healthcare is based in the community and built on personal relationships and trust. We started Connie Health based on those foundational principles. That's why the team launched the company in metro Phoenix where our co founder David Luna grew up, married his high school sweetheart Jeanne, raised his family and was a Glendale police officer. He also worked as a Medicare insurance expert for leading insurance companies. That's why all of our advisors are local, use the same doctors and pharmacies as you and can meet you in person (when it's finally safe). In addition, Connie Health gets its name from Michael Scopa's maternal grandmother, Connie Francis.
Our advice is honest and our business model supports that. We provide our services at no cost to you. As licensed advisors, we are compensated by the insurance companies when you join a plan. The compensation an insurance company provides is regulated and the same for all companies. Therefore, we recommend plans solely based on individual needs and not financial incentives. This helps us fulfill our mission to be a "trusted Medicare advisor" to the metro Phoenix community.
We look forward to helping you make confident, worry free healthcare decisions.

We help you make easier, more confident healthcare decisions.
Shopping for healthcare is complex, and it can be overwhelming because making the wrong choice can have both medical and financial implications. You want to get this right, but you've got a busy life and don't want to sift through all of the options on your own. We'll help you make the best decision quickly. Whether it's selecting an insurance plan, choosing a provider,or finding other healthcare services, we'll guide you every step of the way, at no added cost to you.

We offer personalized, local guidance powered by technology.
You shouldn't have to choose between working with a licensed advisor who knows the details of plans in your area or using a powerful digital tool. We bring you both. Our local advocates have access to high quality data and insights and they combine this with their local expertise to help you make decisions in a way no one else can.
We are here for you and your family, always.
Once we've helped you enroll in a Medicare plan we'll continue to serve as a resource for your healthcare questions and decisions. We offer services to help you get the most value out of your plan, understand costs, optimize Rx costs, and find providers in your area. Our advocates live and work in your community, so they're well positioned to guide you on healthcare decisions throughout your retirement.