If you're struggling to understand Medicare, Connie can help. Ask Connie your question and a local, licensed agent will help you navigate your Medicare journey. Complete this form to have your question answered. It could be featured on Dear Connie.
---
Dear Connie,
My husband, Charles, is about to be 65 and retire. He's in need of dental work. And even though he might not like the idea, he might need dentures. Does Medicare cover dentures?
Thank you for your help,
Patricia from Willis, Texas
Find the right Medicare plan for you
Dear Patricia,
It's good that you're thinking about your husband's dental care. Good oral hygiene has many health benefits, including gum disease prevention and lowered risk for diabetes and cancer.
You do not want to delay getting the treatment your husband needs.
Dentures have many benefits, including improved self-esteem and reduced oral health issues. Modern dentures are designed to be comfortable and function like natural teeth. They improve your speech and prevent facial muscles from sagging, which could lead to an older appearance. If he still has teeth, partial dentures can prevent further wear and tear.
Denture options include:
Removable dentures are a complete set or partial dentures to fill in the gaps.
Implant dentures are surgically implanted into your mouth.
Original Medicare coverage (Parts A and B) does not include dental care. Medicare Part A may cover any dental procedures you need if you're in the hospital. Some Medicare Supplement plans in Texas may offer discounts on dental, but in general, Medicare does not cover routine dental care.
If dentures are likely in his future, a Medicare Advantage plan in Texas may be the best option for Charles. He would receive all the benefits covered by Medicare in a Medicare Advantage plan, which may include dental coverage. Your husband will still need to pay the Medicare Part B monthly premium ($164.90 for 2023).
Even if you primarily seek coverage for dentures and other routine dental care for him, Medicare Advantage plans offer additional hearing and vision care benefits. While a Medicare Advantage plan may be the best option for your husband, you do not need to choose the same plan. Medicare is not one-size-fits-all, and your insurance plan should be what's best for you, Patricia.
Private insurance companies offer Medicare Advantage plans (Part C) that cover most dental procedures, including cleanings, fillings, dentures, and tooth extractions, and some plans offer coverage for dental implants.
Agent tip:

"Medicare Advantage plans may cover one or both kinds of dentures. You need to discuss which type is the best for him with your dentist. Dental plans may vary, so you will want to research the available options in your county."
Depending on the plan, Medicare Advantage plans may cover one or both kinds of dentures. You need to discuss which type is the best for him with your dentist. Dental plans may vary, so you will want to research the available options in your county. In 2023, you have 64 Medicare Advantage plans in Montgomery County, Texas.
Connie Health has a plan comparison tool that sorts your many plan options. Simply enter your doctors, prescription medications, and dental benefits, and our technology will compare available plans tailored to your needs – quickly narrowing your choices.
If you'd like help ensuring that you pick a plan that best fits your needs, a local licensed Connie Health agent can help. Call (623) 223-8884 (TTY: 711), and an agent will find a Medicare insurance plan that can cover dental care.
Find the right Medicare plan for you
Speak with a local licensed insurance agent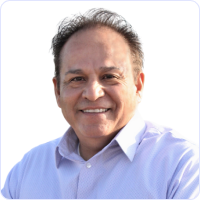 Because of his oral health issues, Charles may be prone to social isolation. Once he gets the treatment he needs, increasing social activity can help him maintain his health. The Senior Center in nearby Conroe, TX, offers arts and crafts and fitness classes that allow opportunities to socialize with people in your community.
I hope this information has guided you in figuring out your next steps. Getting dental care should not prevent you from having a good quality of life. Connie Health's insurance agents can help you find the right plan with your needed benefits. I wish you both the best. If you have additional questions or help call us at (623) 223-8884.
Last updated: February 27, 2023
Was this article helpful?
Frequently Asked Questions
Original Medicare Part A and B do not cover dentures; therefore, the entire cost would be out-of-pocket. That cost depends on the type of dentures that you choose. Here are the averages according to Authority Dental:
Traditional dentures: $1,000 – $3,000
Implant-supported dentures: $15,000 – $28,000
Immediate dentures: $1,000 – $3,000
Partial dentures: $800 – $3,100
There are also out-of-pocket dental expenses for exams, tooth extractions, anesthesia, diagnostic casts, x-rays, tissue conditioning, denture adjustments, denture relining, and more.
The only plans that offer denture coverage are Medicare Advantage plans. Coverage does vary from plan to plan, so you should check the plan's Evidence of Coverage (EOC) before enrolling. The EOC will outline the dental products and services covered by the plan. Ensure that the dentures and dental services you need are covered, or you could incur high out-of-pocket costs.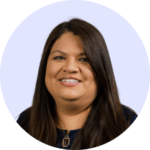 Read more by Jasmine Alberto
I am a Spanish-speaking Texas Life and Health Insurance Licensed Agent and have been helping people with Medicare since 2007. I am on the the Advisory Committee for Foster Grandparents, Senior Companions, and RSVP Houston. I enjoy traveling, a backyard BBQ, and volunteering in my community.