Welcome to your new home! Did you know when you move outside your Medicare coverage area, you may qualify to change your Medicare plan?
Here are 4 tips to help you make an informed decision about your new Medicare coverage.
Can I change my Medicare or Medicare Advantage plan if I move?
Medicare Part A and Part B will move with you. However, Medicare Advantage (Part C) plans and Part D drug plans can change if you move out of your plan's service area. Check with your insurance plan to learn more.
If you move within your plan's service area, you have two options:
Keep your current plan; or
Choose a new plan that was not available in your previous area. If you move outside your plan's service area, you may lose your Medicare Advantage or Part D plan coverage. You will have a Special Enrollment Period (SEP), allowing you to select a new plan.
Find the right Medicare plan for you
Need Help Deciding The Right Medicare Coverage For You?
Free, unbiased service
Compare all major plans and carriers
Local, licensed insurance agents with 25+ years of experience
Do I need to notify Medicare if I move? 
Pay attention to timelines: If you tell your plan before you move, you can switch your plan one full month before the actual month you move or up until two months after your move.
If you tell your plan after you move, you can switch Medicare plans the month you tell your plan, plus two months after.
How can I change my Medicare plan?
There are two main ways to do it.
Speak to a licensed Medicare agent – They understand the local healthcare landscape and help you make the right decision. The Connie Health team can meet in person or virtually. If you enroll with our team, you will be automatically enrolled in our white-glove service, and we will support you throughout your healthcare journey.
Enroll online – If you're ready to make a decision, you can enroll online. Shop for top plans and find the right Medicare plan for you through our Medicare Plan Finder Tool.
Speak with a local licensed insurance agent
How do I find a local doctor that accepts Medicare?
When you move to a new area, you need to find a new doctor and facilities. Here are three ways to find a Medicare doctor:
Ask your agent– If purchasing through an agent. Their recommendations are often based on what will provide you with the best access to care.
Ask around – Ask friends and family for recommendations.
Provider directory – After you purchase insurance, you can go to the company's doctor portal or speak to customer service.
Connie Health is here to answer your questions. Call us at (623) 223-8884 (TTY: 711). 
Was this article helpful?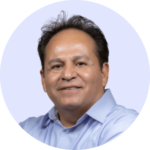 Read more by David Luna
I am a Spanish-speaking Arizona Life and Health Insurance Licensed Agent and have been helping people with Medicare since 2005. I am a Marine Corps Veteran & former police officer. I enjoy watching football and basketball but hold family time in the highest regard.