Original Medicare doesn't have a cap on out-of-pocket costs. You could be on the hook for some large, surprise medical bills.
Imagine if you need emergency ground or air transportation. The 20% Original Medicare coinsurance could cost between $240 and $7,600, which doesn't include the emergency care you need. When an emergency occurs, a diagnosis, or a hospital stay, you don't want to be thinking about how you'll pay for life-saving care. Or what you'll pay out-of-pocket. You want your health to come first.
That is why most Medicare beneficiaries enroll in either a Medicare Supplement plan with prescription drug coverage or a Medicare Advantage Prescription Drug plan. We'll walk you through how these plans can help you lower your Medicare out-of-pocket costs and provide peace of mind.
Find the right Medicare plan for you
Need Help Deciding The Right Medicare Coverage For You?
Free, unbiased service
Compare all major plans and carriers
Local, licensed insurance agents with 25+ years of experience
After you sign up for Medicare Part A and Part B
Once you sign up for Part A and B, you can expand your coverage with Medicare Part D (stand-alone Medicare Prescription Drug Coverage) and Medigap (Medicare Supplement) or Medicare Part C (Medicare Advantage).
Follow these steps to learn how.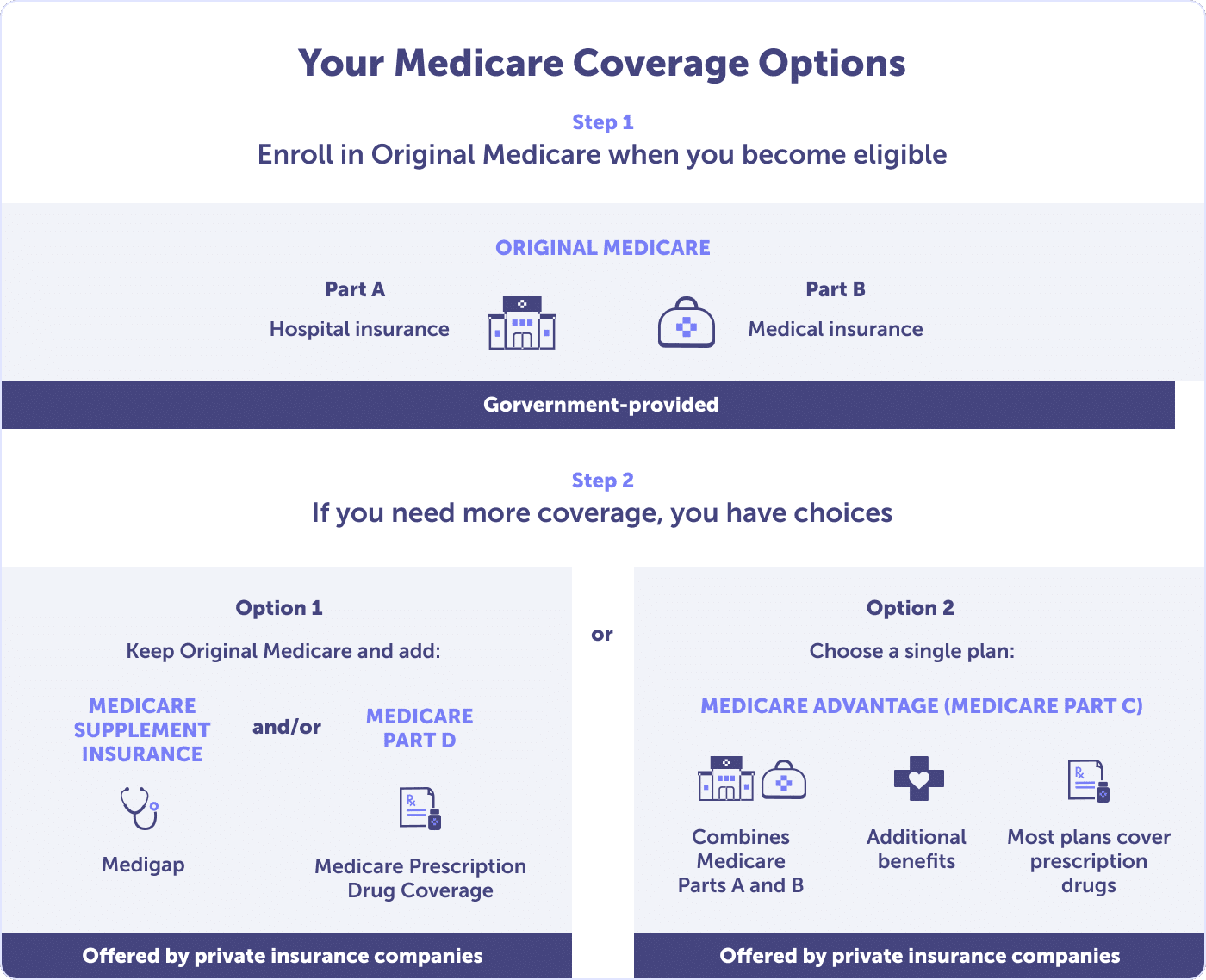 Gather your health information
Gather your Medicare card, the names of your current doctors, specialists, and the prescription medications you take. Having this information accessible will allow Connie Health to tell you which plans have your doctors in their network and cover your prescription medications. It will also enable us to provide cost-sharing information and an estimated monthly and annual cost for each of your prescriptions.
You'll also want to consider whether additional benefits are important to you. Do you want hearing aids, glasses or contacts, and dental coverage? Or do you need coverage for over-the-counter and wellness products, transportation assistance, telemedicine, or a fitness program? Sharing how vital these extra benefits are will allow Connie Health to show you plans that meet your specific Medicare coverage needs.
Agent tip:

"Sharing your doctors, specialists, prescription medications, and the extra benefits you seek helps Connie Health find plans that are tailored to your health needs."
Compare Medicare plans
Comparing your plan options will give you the confidence to know you've made the right choice for your health needs and budget.
It's easy to compare plans in your area. To get started, enter your zip code on ConnieHealth.com. Or call (623) 223-8884 (TTY: 711) to speak with a local licensed agent.
Enroll with a local licensed agent
Want to enroll in a Medicare Advantage (Medicare Part C), Medicare Supplement (Medigap) policy, or Medicare Part D prescription drug plan?
You can find a plan and enroll through Medicare.gov, directly with the plan provider, or through a brokerage service. Enrolling with Connie Health is different.
We combine local agent expertise with Connie's advanced technology to recommend your best plan. Plus, our agents live and work in your community, so they can help you access the best care in your area.
We can meet you at your home or another location. Whichever method is most convenient for you. Your agent will discuss your current doctors and specialists, hospital networks, medications, and budget. Based on this, they'll help you sort through your plan options for your health and budget.
Know when you can make plan changes
Connie Health will help you sort through your options today, but that choice isn't permanent. Isn't that a relief? Your health needs or budget may change during the year, and we're here to support you.
It's essential to do an annual plan review sometime between October 15 and December 7 every year during the Annual Enrollment Period. Plans change every year, and a plan review may reveal a plan at a lower cost but with more benefits. Still, it's also vital to know when you could be eligible to make changes.
Once enrolled in a Medicare Advantage plan, you can make an annual change during the Medicare Advantage Open Enrollment Period.
If you move, lose coverage, your plan changes its contract with Medicare, or other situations allow for a Special Enrollment Period.
If your health or budget needs ever change – or you move – call your local licensed Connie Health agent to see if you qualify for a Special Enrollment Period. Call (623) 223-8884 (TTY: 711) to speak with a local licensed agent.
Was this article helpful?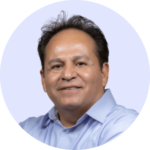 Read more by David Luna
I am a Spanish-speaking Arizona Life and Health Insurance Licensed Agent and have been helping people with Medicare since 2005. I am a Marine Corps Veteran & former police officer. I enjoy watching football and basketball but hold family time in the highest regard.