If you're struggling to understand Medicare, Connie can help. Ask Connie your question, and a local, licensed agent will help you navigate your Medicare journey. Complete this form to have your question answered. It could be featured on Dear Connie.
---
Dear Connie,
My family has a history of breast cancer. I've had routine mammograms and don't want that preventative measure to stop.
However, I'm curious, does Medicare cover mammograms? And what is the rule for people with a family history or at high risk? Can I get them more frequently?
Getting ahead of cancer,
Patricia from Houston, Texas
Find the right Medicare plan for you
Speak with a local licensed insurance agent
Dear Patricia,
I'm happy you're asking this question because prevention is the key to getting ahead of breast cancer.
The Breast Cancer Research Foundation notes that the average age of breast cancer in women is 62, and nearly twenty percent of women diagnosed are over 75. That means, in general, that those new to Medicare or at a Medicare-eligible age are at higher risk.
You are wondering if Medicare covers mammograms for detecting breast cancer? The short answer is yes. But there are different types, and costs vary.
A mammogram is covered by Medicare Part B medical insurance. Medicare Part B covers a baseline mammogram once in your life if you're a woman aged 35-39. This will likely pertain to you if you are eligible for Medicare because of a disability. Most people become eligible for Medicare at 65, so this might not pertain to you.
Agent tip:

"Medicare Part B and Medicare Advantage plans cover screening and diagnostic mammogram, sometimes with co-insurance. Plus, high-risk individuals may be able to receive mammograms at a greater frequency."
When you enroll in Medicare Part B, you become eligible for cancer screening mammograms once every 12 months if you're a woman 40 years or older. Screening mammograms check for breast cancer and are preventative. As long as the mammogram provider accepts Medicare, there should be no cost to you. Ensure the doctor or health care provider accepts Medicare's assignment, or you could face a surprise medical bill.
You could be eligible for additional screening mammograms if you are high-risk, and you should speak to your doctor to see if they are medically necessary.
The third type of mammogram is a diagnostic mammogram. These mammograms are used after the screening mammogram provides suspicious results or after signs of breast cancer. These mammograms are available more frequently than annually as long as they are medically necessary.
However, the costs for a diagnostic mammogram are different because it is not preventative. After you pay the Medicare Part B deductible, you pay 20% of the Medicare-approved amount. Original Medicare pays the other 80%.
Find the right Medicare plan for you
Speak with a local licensed insurance agent
Diagnostic mammograms cost, on average, $290. You could pay an average of $58 coinsurance for each diagnostic mammogram after your Part B deductible.
Because there are three types of mammograms, baseline, screening, and diagnostic, you could get them more frequently than annually if it is deemed medically necessary by your physician. Note that it must be medically necessary to be covered by Original Medicare. You should also ensure the doctor or health care provider accepts assignment. Or you could face financial hardship from surprise medical bills.
Breast cancer is emotionally taxing, as well as expensive. And Original Medicare doesn't have a cap on out-of-pocket expenses or coinsurance. This is why most Medicare beneficiaries choose to expand their Medicare coverage with either a Medicare Supplement or Medicare Advantage plan.
A Medicare Supplement plan helps pay for some or all of the deductible, coinsurance, and other costs that would be out-of-pocket while allowing you to choose to see any doctor or health care provider that accepts Medicare.
A Medicare Advantage plan provides all the same coverage as Original Medicare Part A and B, but with a maximum out-of-pocket and their own set deductible and coinsurance, plus many extra benefits such as dental, vision, and hearing. They may also provide different coverage for things like mammograms or breast cancer-related services and procedures.
With a history of breast cancer in your family, you may want to weigh how to protect yourself financially and which plan could provide you with the best care. Is that only Original Medicare, paired with a Medicare Supplement plan, or a stand-alone Medicare Advantage plan? We can help you decide.
Connie Health has licensed agents in your community, and we can help you navigate these critical choices. Let us know if you need help deciding if a Medicare Supplement or Medicare Advantage could help you reduce risk and get you better care.
Speak with a local licensed agent today—call (623) 223-8884. We're here to support you throughout your Medicare journey.
Was this article helpful?
Frequently Asked Questions
Yes, Medicare does cover 3D mammograms. Medicare considers 3D mammography an essential diagnostic procedure, also known as a screening mammogram, and covers it once a year for women who meet certain age and risk criteria.
According to Medicare guidelines, women aged 40 years or older with an average risk of developing breast cancer are eligible for an annual screening mammogram, including 2D and 3D mammography. Women at a higher risk of breast cancer also qualify for additional mammogram screenings.
Under Medicare Part B, which covers outpatient services, a 2D mammogram is fully covered with no cost-sharing, meaning no deductible, coinsurance, or copayment. However, if a 3D mammogram is performed instead, you may have to pay some out-of-pocket costs. Medicare considers DBT a "supplemental service" not always medically necessary, so it's subject to the Part B deductible and 20% coinsurance.
Another way to get coverage for 3D mammograms under Medicare is through Medicare Advantage plans. These private insurance plans offer an alternative to Original Medicare and often include additional benefits, such as vision, hearing, and dental care. Some Medicare Advantage plans may cover 3D mammograms without out-of-pocket costs or reduced coinsurance. However, not all plans cover DBT, and it's essential to check with your plan before scheduling a 3D mammogram.
Medicare Part B covers mammograms for women 40 years or older, including one mammogram every 12 months. However, many women wonder if this changes as they get older, particularly after age 75. The good news is that Medicare continues to cover mammograms for women over 75. There is no upper age limit for mammogram coverage, so women can continue receiving essential preventive care as they age.
Medicare covers mammograms to screen for breast cancer once every 12 months for women ages 40 and older. Women with a higher risk of breast cancer may be eligible for additional mammograms or other screenings. However, the frequency of additional screenings depends on various factors, such as your age, family history, and overall health status. It's important to talk to your doctor about your personal risk factors and ask whether additional mammograms are necessary.
It's worth noting that Medicare also covers diagnostic mammograms when a woman has a lump or other breast problem. In such cases, your doctor may recommend additional tests, such as an ultrasound or breast MRI. Medicare also covers these tests, but the frequency and coverage depend on your situation.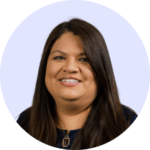 Read more by Jasmine Alberto
I am a Spanish-speaking Texas Life and Health Insurance Licensed Agent and have been helping people with Medicare since 2007. I am on the the Advisory Committee for Foster Grandparents, Senior Companions, and RSVP Houston. I enjoy traveling, a backyard BBQ, and volunteering in my community.