If you're struggling to understand Medicare, Connie can help. Ask Connie your question, and a local, licensed agent will help you navigate your Medicare journey. Complete this form to have your question answered. It could be featured on Dear Connie.
---
Dear Connie,
My husband was recently in a car accident. We are on a fixed income, and I'm worried about the costs of his injuries. Does Medicare cover auto accident injuries?
Worried about costs,
Linda from Fort Worth, Texas
Find the right Medicare plan for you
Need Help Deciding The Right Medicare Coverage For You?
Free, unbiased service
Compare all major plans and carriers
Local, licensed insurance agents with 25+ years of experience
Dear Linda,
We understand that your husband's injuries and the potential costs can be stressful. As you focus on his healing, the last thing you want to worry about is how much it will cost.
We can help you worry less by knowing the potential out-of-pocket costs. Original Medicare Part A and Part B may cover the medical expenses from car accident injuries, depending on the type of injury.
Most common injuries:
Whiplash
Head injuries
Broken ribs
Broken bones
Herniated Disc
Knee trauma
Post-Traumatic Stress Disorder (PTSD)
Medicare Part A will cover:
Inpatient treatment in a hospital.
Inpatient surgery.
You must pay the Medicare Part A deductible if you have Original Medicare. In 2023, the deductible is $1,600 per benefit period.
Find the right Medicare plan for you
Need Help Deciding The Right Medicare Coverage For You?
Free, unbiased service
Compare all major plans and carriers
Local, licensed insurance agents with 25+ years of experience
Speak with a local licensed insurance agent
If he was admitted to the hospital, the first 60 days have free coinsurance for each benefit period in 2023. However, if he needs to stay over 60 days, the coinsurance is $400 daily. After 90 days, a stay would be $800 per day in 2023.
Medicare Part B will cover:
Ambulatory transportation to the nearest hospital.
Emergency room treatment, including diagnostic tests such as X-rays.
Durable Medical Equipment (DME) such as neck, leg, arm, or other braces – or crutches.
Surgery, if performed as an outpatient.
Follow-up appointments during recovery.
Outpatient physical therapy.
At-home physical therapy if certified homebound.
Medications administered by a health professional in a care facility.
Outpatient mental health services.
Chiropractic services as an outpatient.
Original Medicare Part B services will come at a cost. At a minimum, Medicare requires you to pay the Medicare Part B deductible, $226 in 2023, and coinsurance. After meeting the deductible, 20% of the Medicare-approved amount is out-of-pocket.
Many people are surprised by the out-of-pocket costs of Original Medicare coverage. At a minimum, you and your husband could owe Medicare Part A and B deductibles. Then you would also pay 20% of Medicare-approved medical bills and coinsurance for any inpatient stay exceeding 60 days.
Typically, your Part D prescription drug plan or Medicare Advantage Prescription Drug Plan (MAPD) will cover the cost of prescription medication prescribed and not administered by a healthcare professional in a hospital setting. However, there may be a copayment due when filling the prescription.
Agent tip:

"If you have a Medicare Advantage or Medicare Supplement plan check to see what's covered. Deductibles, copays, and coinsurance vary from plan to plan."
Do you have a Medicare Supplement plan (Medigap plan)? If so, you're in luck. Depending on your plan, you'll pay some or none of the out-of-pocket costs I mentioned. You'll need to check your plan's coverage to be sure.
If your husband has a Medicare Advantage plan (Medicare Part C), these plans must provide the same medicare benefits as Parts A and B. However, a Part C plan may have different deductibles and coinsurance, and you should check your plan's benefits.
Finally, it's usual for your auto insurance company to pick up some of the medical costs when injured in a car. The car insurance would be the primary payer, and your husband's Medicare plan would be the secondary payer in that case. You may also want to contact accident lawyers to help pay for the ongoing care of your husband's injuries.
I hope that this information was helpful and shed light on your health insurance coverage. Medicare can be confusing; you do not have to handle it alone.
At Connie Health, we help you throughout your Medicare journey. We want you to focus on your husband's recovery, not its cost. I wish you the best. Should you have any questions, please feel free to reach out at (623) 223-8884 (TTY: 711). 
Last updated: February 27, 2023
Was this article helpful?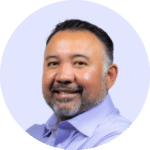 Read more by Sid Martinez
I am a Spanish-speaking Texas Life and Health Insurance Licensed Agent and have been helping people with Medicare since 2011. When not working, you can find me exploring new places in the Lone Star State, or watching movies and TV shows.