If you have a severe or disabling chronic condition you may qualify for a special class of Medicare Advantage plans known as Chronic Special Needs Plans (C-SNPs).
C-SNPs are a part of a class of Medicare plans specifically for people with one of three different types of special needs:
Specific types of chronic conditions (chronic special needs plans or C-SNP)
Dual Medicare & Medicaid eligibility (dual eligible special needs plans or D-SNP)
Long-term or institutional care (institutional special needs plans or I-SNP)
Special needs plans are Medicare Advantage (Medicare part C) coordinated care plans specifically designed to provide targeted care. Enrollment is limited to special needs individuals.
Find the right Medicare plan for you
Need Help Deciding The Right Medicare Coverage For You?
Free, unbiased service
Compare all major plans and carriers
Local, licensed insurance agents with 25+ years of experience
How Does a Medicare Chronic Special Needs Plan Work?
C-SNPs are designed for specific diseases. These plans tailor their benefits, provider choices and drug plans to best meet the needs of the specific condition covered by the plan.
In Maricopa County there C-SNP plans for people with Cardiovascular or Lung Disorders and also for Diabetes.
When Can You Apply for a Medicare C-SNP?
Special Needs Plans (including C-SNPs) may have a special enrollment period (SEP) outside of the Annual Enrollment Period (October 15th-December 7th).
If you are already enrolled in a C-SNP, you can change between like plans (MAPD to MAPD) once every quarter. Changes in the fourth quarter of each year must be made during the Annual Enrollment Period and will be effective January 1st of the following year.
Speak with a local licensed insurance agent
Do you suffer from one of the chronic conditions described above?
If so, let your Connie Health team help you find the right C-SNP plan for you. Speak with a local licensed Connie Health agent at (623) 223-8884 (TTY: 711). 
Was this article helpful?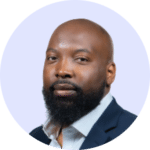 Read more by Sammy Menton
I am an Arizona Life and Health Insurance Licensed Agent and have been helping people with Medicare since 2009. I enjoy coaching youth and high school sports, watching sports, and spending time with family. I also like taking road trips and vacationing anywhere that has a beach.