If you're struggling to understand Medicare in Texas, Connie can help. Ask Connie your question and a local, licensed agent will help you navigate your Medicare journey. Complete this form to have your question answered. It could be featured on Dear Connie.
---
Dear Connie,
It's been a while since I had my eyes checked, and I'm starting to have problems reading. I know there's a new prescription and set of glasses in my future.
I'm new to Medicare and still trying to understand what's paid for. I'm wondering, does Medicare cover eye exams in Texas? I need to get new glasses soon.
Having problems reading,
Aileen from San Antonio, Texas
Find the right Medicare plan for you
Dear Aileen,
We're so glad that you're being proactive about your vision health.
The American Academy of  Ophthalmology recommends that all people over age 65 have an eye exam once a year, or at most every two years. But, if you're noticing a decline in vision, that's the time to have your eyes checked.
As we age, the risk of vision loss can increase due to long-term chronic diseases – such as diabetes, or habits like smoking. We also become more susceptible to age-related eye conditions such as macular degeneration, diabetic retinopathy, glaucoma, retinitis pigmentosa, cataracts, and other eye diseases. An eye exam can recognize all of these and more.
Did you know that providers can see signs of stroke, diabetes, cardiovascular disease, brain tumors, multiple sclerosis, and more during an eye exam? This is why it's imperative to have your eyes examined.
Since you're noticing a decline in your vision while reading, you could be joining the 166.5 million adults (63.7%) who wear prescription eyeglasses in the United States. If you're open to corrective lenses, those may also be an option, depending on the prescription.
Unfortunately, while eye exams (sometimes called "eye refractions") are preventative in nature, Original Medicare Part A or Part B does not cover routine eye exams.
A refractive vision test, or exam, could cost around $60, but you'll also need to account for the patient exam. If you're a new patient, that could cost $250. If you're an existing patient, that's usually a little less, an average of $155.
Once your eyes are examined for your prescription level, most people pay between $100 and $150 for their prescription eyeglass frames. Original Medicare Part A and Part B do not cover the cost of eyeglasses or contact lenses. This would also be entirely out-of-pocket with Original Medicare.
You're looking at $315 out-of-pocket for the eye exam and a new pair of prescription glasses at the low end. The cost depends on the exam and choosing basic or upgraded frames and lenses.
There is only one exception when Original Medicare Part B will help pay for one pair of eyeglasses or one set of contact lenses. That is if you have cataract surgery that implants an intraocular lens.
Even then, after you meet the Part B deductible, you would pay 20% of the Medicare-approved amount for glasses or contact lenses post cataract surgery with an intraocular lens. If you want upgraded frames, that would be an additional out-of-pocket cost. Medicare only pays for contact lenses or eyeglasses from a supplier enrolled in Medicare.
Original Medicare and Medigap plans do not cover the cost of eye exams, eyeglasses, or contact lenses. The only medicare plan type that does are Medicare Advantage plans. Medicare Advantage plans offer the same benefits as Medicare Part A and B, but with extra benefits. These often include vision, dental, and hearing.
Agent tip:

"Many Medicare Advantage plans have a $0 monthly premium and may offer a vision benefit for eye exams and prescription eyeglasses or contacts."
You could find a Medicare Advantage plan in your county that fits your budget and your need for coverage of annual eye exams. Many Medicare Advantage plans have a $0 monthly premium and may offer a vision benefit for eye exams and prescription eyeglasses or contacts.
I hope that this information was helpful and clarified your question on whether Medicare covers eye exams and glasses in Texas. Medicare can be confusing, and you do not have to handle it alone.
At Connie Health, we help you throughout your Medicare journey. If you're ever wondering if another service or test is covered, contact a local licensed Connie Health agent at (623) 223-8884 (TTY: 711) for help.
And if you'd like to review Medicare Advantage plans that offer vision in your area, you can call (623) 223-8884 or use our online Medicare plan comparison tool.
Was this article helpful?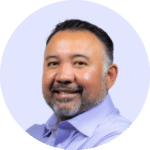 Read more by Sid Martinez
I am a Spanish-speaking Texas Life and Health Insurance Licensed Agent and have been helping people with Medicare since 2011. When not working, you can find me exploring new places in the Lone Star State, or watching movies and TV shows.