If you're struggling to understand Medicare in Texas, Connie can help. Ask Connie your question and a local, licensed agent will help you navigate your Medicare journey. Complete this form to have your question answered. It could be featured on Dear Connie.
---
Dear Connie,
I've signed up for Medicare Part A and B, but I've heard from friends that Medicare doesn't cover dental. That worries me because I'm having a hard time paying for healthcare as it is. I don't think I'll be able to afford to pay for dental if it's not included. I'm wondering, does Medicare cover dental in Texas?
Worried about the cost,
Patrick from Houston, Texas
Find the right Medicare plan for you
Dear Patrick,
I'm so happy you've asked this common and essential question. Being proactive about your dental health is vital to your overall health.
Poor oral health has been linked to Endocarditis, an infection of the inner lining of your heart or valves (endocardium); Cardiovascular Disease related to inflammation and infections that oral bacteria can cause; plus Pneumonia and other respiratory diseases caused by bacteria in your mouth being pulled into your lungs.
Also, some conditions can cause poor oral health and lead to the diseases mentioned. Suppose you have Diabetes, HIV/AIDS, Osteoporosis, Alzheimer's Disease, an eating disorder, Rheumatoid Arthritis, Cancer, or Sjogren's Syndrome. In that case, you'll want to be sure you stay on top of your oral health to guard against worsening conditions.
As a preventative measure, going to the dentist can also detect Ulcerative Colitis or Crohn's Disease, HIV/AIDS, Diabetes, and Leukemia.
And although we know that our dental health is linked to overall health, Original Medicare doesn't cover most routine dental care.
Original Medicare Part A and Part B will not pay for:
Dental exams
Dental cleanings
Fillings
Tooth extractions
Root canals
Oral surgery
Wisdom tooth removal
Orthodontics
Invisible aligners
An abscessed tooth, and more.
Agent tip:

"Original Medicare and Medigap plans do not provide comprehensive routine dental coverage. Medicare Advantage plans are the only Medicare plans that do. "
If you're looking for routine dental care, Original Medicare Part A and B or a Medicare Supplement plan (Medigap) plan won't help. If you currently have Original Medicare, you're likely one of the nearly half (47%) of Medicare beneficiaries that do not have dental coverage.
For those who received some dental services, the average out-of-pocket spending was $874, and 20% of people spent more than $1,000 out-of-pocket on dental care. That's a lot for a limited income!
It sounds like you're worried about dental care and are trying to reduce your out-of-pocket costs. You have a few options:
A Medicare Advantage plan that includes coverage for dental
A stand-alone dental insurance plan
A dental discount plan that isn't health insurance but provides a discount on services, including cleanings and fillings.
The only Medicare plan that offers dental coverage is a Medicare Advantage plan. Medicare Advantage plans are offered by private insurance companies, regulated by the Centers for Medicare and Medicaid Services (CMS), and cover a variety of dental procedures. Medicare Advantage plans start at a $0 monthly premium and often include dental, vision, and hearing benefits. While you only asked about dental, a Medicare Advantage plan could also help reduce your out-of-pocket vision and hearing costs.
If you'd like to keep your Original Medicare, you may be interested in a stand-alone dental insurance plan. However, you'll need to keep in mind that these plans include a monthly premium and coinsurance for services.
Some stand-alone dental plans also have a 12-month waiting period. Exceptions can be made if you show proof of dental coverage for the previous 12 months. But, in general, you should expect a wait for services like bridges, crowns, dentures, root canals, and oral surgery, among others.
Alternatively, your Original Medicare paired with a dental discount plan could help reduce the cost of dental services. You often receive discounts on routine and major dental procedures for a fixed monthly member rate.
A Medicare Advantage plan can offer you dental, vision, and hearing coverage, while a stand-alone dental insurance or discount plan covers only dental. All three are good options, and we can help you weigh which is right for your health needs and budget.
At Connie Health, we help you throughout your Medicare journey. If you'd like to review Medicare Advantage plans that offer dental in your area, you can call (623) 223-8884 or use our online Medicare plan comparison tool.
And if you're ever wondering if another service or test is covered, contact a local licensed Connie Health agent at (623) 223-8884 (TTY: 711) for help.
Was this article helpful?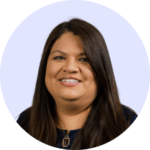 Read more by Jasmine Alberto
I am a Spanish-speaking Texas Life and Health Insurance Licensed Agent and have been helping people with Medicare since 2007. I am on the the Advisory Committee for Foster Grandparents, Senior Companions, and RSVP Houston. I enjoy traveling, a backyard BBQ, and volunteering in my community.