If you're struggling to understand Medicare in Texas, Connie can help. Ask Connie your question and a local, licensed agent will help you navigate your Medicare journey. Complete this form to have your question answered. It could be featured on Dear Connie.
---
Dear Connie,
I know that a colonoscopy is good for detecting colon cancer. And with a family history, I plan on being proactive in its prevention and detection. I'm wondering if Medicare considers a colonoscopy preventative, and does Medicare cover a colonoscopy in Texas?
Dedicated to cancer prevention,
Joseph from Plano, Texas
Find the right Medicare plan for you
Dear Joseph,
We're pleased that you're being thoughtful about the prevention and detection of colon cancer. Although colon cancer is the second leading cause of cancer death in the United States, a colonoscopy makes colorectal cancer one of the few preventable cancers.
A colonoscopy is considered a preventative screening.
In addition to screening for polyps, colonoscopies can detect inflammatory bowel diseases (IBD), Crohn's, and ulcerative colitis.
Because of this, Original Medicare Part B pays the total cost of a colonoscopy screening. If your doctor or other health care provider accepts assignment, you won't need to pay any deductible, coinsurance, or copayments. This means that the provider accepts Medicare's payment in full.
Medicare covers screening colonoscopies once every two years (24 months) if you're at high risk for colorectal cancer. It sounds like you have a family history, so you may fall within this category.
Medicare considers those with the following personal or family history at high risk of colon cancer:
Agent tip:

"A Medicare Advantage plan provides free colonoscopy screenings as frequently as Original Medicare, plus many cover the costs of diagnostic colonoscopies and polyp removal free of charge."
If you are considered not high-risk, Medicare covers the test every ten years or every four years after a flexible sigmoidoscopy.
If during your colonoscopy, your doctor finds and removes a polyp or other tissue while you're under anesthesia, the procedure is no longer a screening colonoscopy. Now, it's a diagnostic colonoscopy.
At that point, Medicare pays 80% of the cost, but you may have to pay 20% of the Medicare-approved amount. In a hospital outpatient setting, you also pay the hospital 20% coinsurance. But you would not need to pay the Medicare Part B deductible, which is $233 in 2022 and $226 in 2023.
Starting in 2023, changes begin to the percentage of coinsurance owed should a preventative colonoscopy or flexible sigmoidoscopy screening transform into a diagnostic procedure while you're under anesthesia.
In 2022, a 20% coinsurance rate is due.
From 2023 to 2026, a 15% coinsurance rate may be due.
From 2027 to 2029, a 10% coinsurance rate may be due.
Starting in 2030, there may be no coinsurance.
If you have a Medicare Advantage plan, they provide free colonoscopy screenings as frequently as Original Medicare. Plus, many Medicare Advantage plans in Texas cover the costs of diagnostic colonoscopies and polyp removal free of charge. That's something you won't get from Original Medicare – until 2030.
And that's one less thing to worry about as you go under anesthesia.
If you want to keep Original Medicare but want to protect yourself from high out-of-pocket costs, you should consider a Medicare Supplement plan (Medigap).
I hope this information was helpful and clarified your question on whether Medicare covers colonoscopies in Texas. We hope you'll find the care you need and that we can help. If you're looking for a hospital with superior cancer care or services, we can locate a Medicare plan to serve you there.
At Connie Health, we help you throughout your Medicare journey. If you have additional coverage questions, contact a local licensed Connie Health agent at (623) 223-8884 (TTY: 711) for help.
Was this article helpful?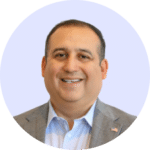 Read more by Richard Torres
I am a Spanish-speaking Texas Life and Health Insurance Licensed Agent and have been helping people with Medicare since 2016. I am a U.S. Army Veteran and served under Operation Enduring Freedom. I enjoy spending time with my family and coaching youth soccer and basketball.