You probably never thought about Medicare until you started to get close to age 65. (Don't worry, no one does!)
But making the right Medicare coverage choices might be among the most important decisions of your life.
What is Medicare?
Medicare is the federal health insurance program for people who:
Are age 65 and older, or
Are younger than 65 but have specific disabilities, or
Have end-stage renal disease (permanent kidney failure requiring dialysis or a transplant)
Medicare parts A & B cover 80% of the cost of Medicare-covered services. The remaining 20% is your responsibility. In the table below we have summarized your main options to receive coverage.
Our team is here to help educate you on Medicare and answer your questions. Our service is free to you.
Find the right Medicare plan for you
Need Help Deciding The Right Medicare Coverage For You?
Free, unbiased service
Compare all major plans and carriers
Local, licensed insurance agents with 25+ years of experience
Medicare Part A (Hospital Insurance)
PART A COVERS:
Hospital stays
Skilled nursing facilities
Hospice care
Medicare Part B (Hospital Insurance)
PART B COVERS:
Doctor services
Outpatient care
Preventative services
Medical supplies
Medicare Part D (Prescription Drug Plans)
PART D COVERS:
Prescription Drugs not included in Part B
Medicare Part C (Medicare Advantage)
PART C COVERS:
Everything covered in Part A & B
Additional benefits not covered by Medicare (may include Dental, Vision, and Hearing)
Typically included prescription drug coverage
Medicare timeline – when can I enroll?

Usually, you should enroll in Medicare three months before your 65th birthday. You could also be entitled to special enrollment periods.
The signup period for Medicare begins three months before the month you turn 65, during the month of your 65th birthday, and for three months after…a total of seven months.
If you are eligible to receive premium-free part A coverage, you will be notified by mail 90 days before your 65th birthday. To receive Part B coverage, you have to apply for it.
If you apply for Social Security during this time period, you will automatically be enrolled in Medicare parts A & B.
If you don't enroll when you first become eligible, you may have to wait until later in the year and may incur a penalty. In some cases, you can delay your Part B enrollment without a late enrollment penalty. You might do this if:
You are still covered by your Employer Group Plan
You are still covered by your spouse's Employer Group plan
You have retiree coverage, and your employer has more than 20 employees
Medicare plans are often more cost-effective than an employer-group plan. You should consult with a licensed insurance agent, however, before deciding to either delay your Part B enrollment or leave your employer's group plan. We also recommend you speak with your Group Insurance Administrator to ensure there are no disadvantages to leaving your employer's group plan.
For example, if you have non-Medicare eligible dependents on your employer group plan, their coverage would be terminated along with yours, and they would be left without coverage.
If you haven't received your Medicare information by your enrollment period, contact the Social Security Administration directly. You can also visit their website to do so. We can also help answer your Medicare questions or guide you through the steps to get you Medicare coverage. Our service is free to you. Call at (623) 223-8884 to speak with a local licensed agent or review your plan options online.
Speak with a local licensed insurance agent
What are my different Medicare options after turning 65?
You have two options to receive your Medicare coverage. Both require that you have Medicare Part A and Part B.
*Part B monthly premium. This amount can be higher based on income.
**This is the monthly premium for health coverage.
***These costs vary per plan. Speak to a local licensed Connie Health agent for details.
Last updated: December 15, 2022
Was this article helpful?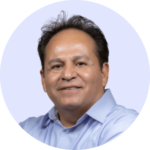 Read more by David Luna
I am a Spanish-speaking Arizona Life and Health Insurance Licensed Agent and have been helping people with Medicare since 2005. I am a Marine Corps Veteran & former police officer. I enjoy watching football and basketball but hold family time in the highest regard.