If you're struggling to understand Medicare, Connie can help. Ask Connie your question and a local, licensed agent will help you navigate your Medicare journey. Complete this form to have your question answered. It could be featured on Dear Connie.
---
Dear Connie,
I'm helping my Mom choose her Medicare plan this year, and I am looking at planning for her long-term care. Because assisted living or nursing home care is likely in her future, I'm wondering, does Medicare cover assisted living?
Thanks,
Jennifer from Grand Prairie, Texas
Find the right Medicare plan for you
Dear Jennifer,
It is good that you are helping your Mom navigate Medicare plans and thinking about her future.
It can be stressful and confusing to find the right plan and prepare for the future when things are uncertain. And if assisted living or nursing home care is likely, it is understandable that you want her to be comfortable and covered wherever she is.
Medicare does not typically cover assisted living or long-term care. She will still need Medicare to cover doctor services and hospital care even if she moves to an assisted living or nursing home care facility. Family members may pay out-of-pocket to cover the costs or get long-term care insurance to pay for the cost of assisted living or nursing home care.
If you qualify for Medicaid, Texas offers Medicaid waivers that can help pay for assisted living or a nursing home. You can visit yourtexasbenefits.com to find out if you are eligible for Medicaid. You can also go to Medicaid.gov to learn more about the available Medicaid programs in the Dallas-Fort Worth area.
Finding the right senior living option will depend on the type of care your Mom will need. These are the two most common options:
Adult daycare programs help seniors socialize with peers and stay mentally active. They assist caregivers who may need to balance their needs with their caregiving responsibilities during the day.
Residential care refers to long-term homes where seniors live with other seniors in non-medical facilities:
Independent living facilities are housing arrangements for older adults who need limited or no assistance managing their daily activities. Accommodative for aging adults, these facilities allow seniors to live independently but access amenities and activities that enable them to connect with others.
Assisted living facilities are similar to independent living facilities. Still, they are for seniors who may need more assistance with activities of daily living, such as managing medications, using the bathroom, or grooming.
Nursing homes are for seniors who need full-time assistance and care to help complete regular activities.
Memory care facilities are part of assisted living facilities and nursing homes designated for people with dementia. They have facility features that keep residents safe from wandering off. They also have staff specifically trained to care for people with dementia.
Medicare Part A covers skilled nursing facilities, which provide more extensive medical care than assisted living communities. Skilled nursing facilities offer medical care for recovering after an illness or injury and rehabilitative services such as physical, occupational, and speech therapy.
An individual may qualify for Medicare coverage at a skilled nursing facility if specific criteria are met:
The individual has a medical condition that needs skilled nursing care.
A doctor determines the person needs skilled care under the supervision of skilled nursing or therapy staff.
The services are used for the active treatment of a specific illness, injury, or health condition.
Medicare Advantage plans in Texas may also cover nursing home care if the plan has a contract with the nursing home. You can ask your plan provider about nursing home care before transitioning to a nursing home.
Agent tip:

"Medicare Part A covers skilled nursing facilities, while some Medicare Advantage plans cover nursing home care. You can search for Medicare Advantage plan providers that offer this extra benefit."
Medicare Advantage plans may differ in Grand Prairie depending on your county. Grand Prairie is part of Dallas County and Tarrant County. In 2023, Dallas County offers 70 Medicare Advantage plans, and Tarrant County offers 69.
Connie Health has a plan comparison tool that sorts your numerous plan options in Texas. Simply enter your doctors, prescription medications, and desired benefits, and our technology will compare available plans tailored to your needs–quickly narrowing your choices.
If you'd like help ensuring that you pick a plan that best fits your mother's needs, a local licensed Connie Health agent can help. Call (623) 223-8884 (TTY: 711), and an agent will find a Medicare plan to help you plan for the future.
Find the right Medicare plan for you
Speak with a local licensed insurance agent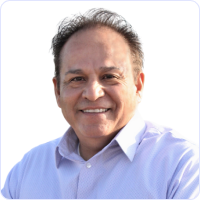 Besides finding a living situation that best fits your needs, maintaining an active and social lifestyle can help improve your Mom's quality of life. Grand Prairie has fitness and social programs for seniors at the Summit Center. Engaging in activities like gardening, fitness, or arts and crafts can help your Mom maintain her health.
Before transitioning to an assisted living facility or nursing home, check if it is a licensed and reputable. Assistedliving.org has a directory tool for comparing and reviewing the facilities in Texas.
While it may be worrisome, there are many available resources and options for you and your mom to find a facility that works for both of you and pay for long-term care costs. At Connie Health, we can help you find long-term care that provides an excellent quality of life. I wish you both the best. Should you have any additional questions or need help, please contact us at (623) 223-8884.
Sources
Medicaid.gov: Assisted Living.
Last updated: February 27, 2023
Was this article helpful?
Frequently Asked Questions
No. Original Medicare Part A and Part B do not pay for assisted living, even for someone with dementia.
If you or a loved one needs to be in a full-time residential memory care facility, the financial responsibility would not be covered by Original Medicare. Family members typically pay out-of-pocket to cover the costs of memory care; averaging $48,000 per year.
Help with costs: If qualifications are met, Medicaid can help pay for memory care. You can visit your state's local Medicaid office or Medicaid.gov to learn about eligibility. Or long-term care insurance can help pay for the cost of assisted living or nursing home care should it be needed.
Skilled nursing: Medicare Part A will cover some care at a skilled nursing facility. Skilled nursing facilities offer medical care for recovering after an illness or injury and rehabilitative services such as physical, occupational, and speech therapy.
Prescription drugs: You can also have prescription drug coverage through either a Medicare Part D or Medicare Advantage Prescription Drug plan.
Hospice care: For late-stage dementia and Alzheimer's patients, Original Medicare offers a hospice benefit.
Some Medicare Advantage plans cover long-term care costs, like personal care and assistance. When choosing a Medicare Advantage plan ensure that you review the Evidence of Coverage (EOC) to learn if the memory care products and services needed are covered.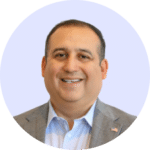 Read more by Richard Torres
I am a Spanish-speaking Texas Life and Health Insurance Licensed Agent and have been helping people with Medicare since 2016. I am a U.S. Army Veteran and served under Operation Enduring Freedom. I enjoy spending time with my family and coaching youth soccer and basketball.