If you're struggling to understand Medicare, Connie can help. Ask Connie your question, and a local, licensed agent will help you navigate your Medicare journey. Complete this form to have your question answered. It could be featured on Dear Connie.
---
Dear Connie,
My husband and I have Original Medicare and Part D. Our doctors have told us that it's time for both of us to get hearing aids, but we're afraid of the cost. Does Medicare cover hearing? If not, do you know how we can get help affording it?
Thank you,
Lisa and James from Georgetown, Texas
Find the right Medicare plan for you
Dear Lisa and James,
It is understandable to worry about the cost of hearing aids and hearing coverage. It can be scary to think about paying for hearing aids when the average price can be over $1,500. If you both need them, you could be looking at a cost of $3,000 or more.
Original Medicare coverage does not provide hearing aid coverage.
Medicare Part B may cover hearing tests as part of a doctor-recommended medical treatment. Part B also covers bone-anchoring hearing aids (BAHAs). BAHAs help people with hearing-related medical conditions. In both scenarios, you would still be responsible for paying 20% of the Medicare-approved amount and the Part B deductible ($226 for 2023).
A Medicare Supplement plan in Texas, also known as Medigap, does not cover hearing aids. Depending on your provider, you can add a dental vision hearing package to complete your Medicare Supplement plan. These types of standalone insurance plans come at an extra cost, ranging from $30-200 a month based on a person's health needs and out-of-pocket expenses. You can apply for a Medigap plan at any time, but you could be approved or denied a Medigap plan based on your medical history.
Many Medicare Advantage plans in Texas (Part C), offered by private insurance companies, typically cover hearing aids and exams. Medicare Advantage plans are typically the most cost-effective choice for covering comprehensive dental, hearing, vision, and prescription drugs.
Agent tip:

"Many Medicare Advantage plans cover hearing aids and exams. They are typically the most cost-effective plan choice for covering your hearing needs."
While Medicare Advantage plans cover hearing care, coverage varies from plan to plan. Williamson County offers 56 Medicare Advantage plans. You will need to pay for a part of the costs, and your out-of-pocket costs can vary depending on the Medicare Advantage plan.
You may also need to wait to switch to a Medicare Advantage Plan. You could switch during the fall Medicare Annual Enrollment Period (October 15 – December 7), the Medicare Advantage Open Enrollment Period (January 1 – March 31), or a Special Enrollment Period if you qualify.
It is crucial not to delay getting the treatment you both need. Untreated hearing loss is linked to stress, depression, social withdrawal, reduced alertness, and cognitive decline. We can help you research and compare insurance plans in your local area to make an informed decision.
Connie Health has a plan comparison tool that sorts your many plan options. Simply enter your doctors, prescription medications, and hearing benefits, and our technology will compare available plans tailored to your needs–quickly narrowing your choices.
If you'd like help ensuring that you pick a plan that best fits your needs, a local licensed Connie Health agent can help. Call (623) 223-8884 (TTY: 711), and an agent will find a Medicare plan that gets you the hearing benefits you need.
Find the right Medicare plan for you
Speak with a local licensed insurance agent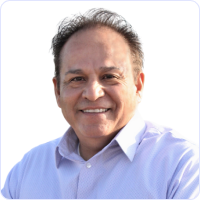 If you are still worried about paying for the costs or need financial help beyond a Medicare Advantage plan, there are solutions to help pay for hearing aids. Hearing aid financial assistance programs such as the Hearing Aid Project can provide financial help.
Resources such as the University of Texas Austin's Speech and Hearing Center and Our Lady of the Lake University's Harry Jersig Speech-Language-Hearing Center in San Antonio provide sliding scale fees to help you get the treatment you need at a lower cost.
As your hearing declines, you may be more prone to avoiding social interaction due to difficulties like hearing others in noisy environments. The Georgetown Parks and Recreation offers programs for seniors, such as dance lessons, fitness, and social activities to connect with others in your community. Building and maintaining relationships can improve your quality of life.
Getting coverage for the treatment you need at affordable costs is possible with Connie Health. We want to help you get quality care that allows you to maintain your well-being and live a healthy life. I hope this alleviates your worries, and I wish you both the best. Should you have any additional questions or need help, please call us at (623) 223-8884.
Sources
Hearing Aid Project: Hearing Aid Resources.
The University of Texas at Austin: Speech and Hearing Center.
Our Lady of the Lake University: Harry Jersig Speech-Language-Hearing Center.
Last updated: February 27, 2023
Was this article helpful?
Frequently Asked Questions
Maybe. Original Medicare does not cover hearing aids, except for one instance.
Original Medicare Part B may cover hearing tests and bone-anchoring hearing aids to help with hearing-related medical conditions. Both must be doctor-recommended medical treatments.
Maybe. Many Medicare Advantage plans cover hearing exams and hearing aids.
To ensure you enroll in the right plan, review the Evidence of Coverage (EOC). The EOC outlines the hearing products and services that are covered under the plan.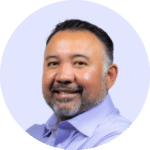 Read more by Sid Martinez
I am a Spanish-speaking Texas Life and Health Insurance Licensed Agent and have been helping people with Medicare since 2011. When not working, you can find me exploring new places in the Lone Star State, or watching movies and TV shows.