If you're struggling to understand Medicare in Texas, Connie can help. Ask Connie your question and a local, licensed agent will help you navigate your Medicare journey. Complete this form to have your question answered. It could be featured on Dear Connie.
---
Dear Connie,
I'll be retiring from teaching in a year. I know that I would be eligible for Medicare because of my age, but I'm not sure if I can get Medicare. Are Texas teachers eligible for Medicare? How do I get healthcare after I retire?
Confused,
Susan from San Antonio, Texas
Find the right Medicare plan for you
Dear Susan,
Congratulations on your soon-to-be retirement! And thank you for your dedication to education.
Understandably, you want to plan your future after molding students' futures. We want to help you enjoy your retirement years and not spend time worrying about your health.
As a teacher, your eligibility for Medicare depends on your situation.
Retired teachers are eligible to receive Medicare around age 65.
You are eligible for Medicare if:
You worked for at least ten years outside of the education field and paid into Medicare.
You have a spouse who worked and paid into Medicare for at least ten years.
You can get health insurance through the TRS-Care standard plan for non-Medicare retirees if you do not qualify.
If you qualify for Medicare, you can get an individual Medicare plan or a plan through the Teacher Retirement System of Texas (TRS). You would get the TRS-Care Medicare Advantage medical plan and the TRS-Care Medicare Rx prescription drug plan through TRS. The TRS-Care Medicare Advantage plans are offered only through a specific carrier (United Healthcare for 2023). The carrier may change based on competitive bidding.
The Centers for Medicare and Medicaid Services (CMS) does not allow people enrolled in a group retirement benefits program to join an individual Medicare prescription drug plan. CMS also does not allow you to join a group Medicare prescription drug plan if you have an individual Medicare Advantage plan.
If you enroll in the TRS-Care Medicare Advantage plan and opt out of the TRS-Care Medicare Rx prescription drug to get an individual Medicare Part D plan, you will lose your TRS-Care coverage.
If you do not receive Social Security because you delayed starting your Social Security benefits, you may be eligible for Medicare Part A and Medicare Part B but will be billed directly by Medicare (Minimum $278 premium per month for 2023). You must pay the Medicare Part B monthly premium rate for the TRS-Care plan and the individual Medicare plan ($164.90 for 2023).
Agent tip:

"We recommend comparing the costs between a TRS-Care plan and Medicare options. This could reduce your costs for hospital stays, copays, and prescriptions."
When picking health insurance, you will want to consider your current and future needs to find the best option for you. We recommend comparing the costs between a TRS-Care plan and Medicare options. This could reduce your costs for hospital stays, copays, and prescriptions. You can also see any doctor or specialist who accepts Medicare and bills United Healthcare. If your doctors are not in-network with United Healthcare, you may need to pay out-of-pocket medical expenses. If you leave TRS-Care, you may not be able to re-enroll.
With a Medicare Advantage plan in Texas, you would have access to the services in Medicare along with dental, vision, and hearing coverage. You have more options to choose from in your county with a Medicare Advantage plan. In 2023, Bexar County, Texas, offers 64 Medicare Advantage plans.
Connie Health has a plan comparison tool that sorts your many plan options. Simply enter your doctors, prescription medications, and desired benefits, and our technology will compare available plans tailored to your needs – quickly narrowing your choices.
If you'd like help ensuring that you pick a plan that best fits your needs, a local licensed Connie Health agent can help. Call (623) 223-8884 (TTY: 711), and an agent will find a Medicare insurance plan that fits your needs.
Find the right Medicare plan for you
Speak with a local licensed insurance agent
It is essential to stay active with your newfound free time. San Antonio offers ten senior centers that provide arts and crafts and fitness activities.
San Antonio also has the online San Antonio Oasis and Senior Planet San Antonio programs that allow you to learn new skills and meet people.
I hope this information provides you with guidance and assurance as you near retirement. Medicare can be confusing, and you do not have to handle it alone.
At Connie Health, we help you find the right plan for you. We want you to spend your retirement years relaxing and enjoying life. I wish you the best. If you have any additional questions please reach out to us at (623) 223-8884.
Last updated: February 13, 2023
Was this article helpful?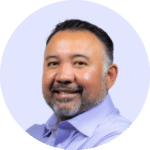 Read more by Sid Martinez
I am a Spanish-speaking Texas Life and Health Insurance Licensed Agent and have been helping people with Medicare since 2011. When not working, you can find me exploring new places in the Lone Star State, or watching movies and TV shows.