Choosing between different Medicare Supplement and Medigap plans may seem confusing and intimidating. But it doesn't have to be.
What are Medicare Supplements and How Do They Work?
First, a Medicare Supplement or Medigap plan is not a Medicare Advantage plan. Medicare Advantage plans provide a way to get all of your Medicare benefits (plus other things Medicare doesn't cover). A Medigap plan supplements your Original Medicare benefits but doesn't replace them.
The purpose of a Medigap plan is to help pay for out-of-pocket costs which Original Medicare doesn't cover. For example, copayments, coinsurance, and deductibles.
Medicare Supplement plans allow you to see any doctor who accepts Medicare. This means they agree to accept direct payment from Medicare and will not bill you more than the Medicare deductible and coinsurance.
Medicare Supplement plans may also offer a Select Plan, which offers additional cost savings. These plans will require you to use an in-network doctor.
The advantages of Medigap plans include:
You can see any provider who accepts Medicare
Coverage works anywhere in the United States
See specialists without needing a referral
Eight different Medigap plans are available (A, B, D, G, K, L, M, and N) as of January 1, 2020. These plans are mostly standardized across the United States.
Most major insurance carriers offer Medigap plans. As an example, 58% of Medicare eligibles in Maricopa county are on Medigap plans.
Find the right Medicare plan for you
Is a Medicare Supplement (Medigap) Plan Best for You?
Choosing your Medicare coverage is an important decision. There are lots of choices and each has its own benefits and limitations.
You should discuss your options with a licensed Medicare agent who can help you make the right choice. Some things you need to consider:
What doctors can you see?
Year after year, studies show that people like you are most concerned about which doctors they see. In fact, many people will sacrifice other parts of their coverage to see doctors they are comfortable with and who know their medical history.
The biggest benefit of Medicare Supplement plans is that you can see any provider who accepts Medicare. This applies to your primary care physician (PCP) as well as any specialist. If you choose a Medigap Select plan you may be required to choose from in-network doctors.
Furthermore, you do not need a referral from your PCP to see a specialist. However, we recommend you keep your PCP in the loop so they can coordinate your treatment. Ask your doctor's office if they accept Medicare.
Our team is here to walk you through the different options based on your personal situation.
How Much Will a Medicare Supplement Plan Cost?
In general, Medicare Supplement plans (Medigap) cost more than Medicare Advantage plans. You will pay a monthly premium for your coverage and depending on your plan, possibly copayments, coinsurance, and deductibles.
Your premium depends on what your specific plan covers. Different insurance companies may charge different amounts for each plan. You may also be eligible for Early Enrollment (typically when you enroll between certain ages) and household discounts (typically when family members or domestic partners enrolled in the same plan).
Also, keep in mind that Medicare Supplement plans do not cover Medicare part D (prescription drugs). You should strongly consider purchasing prescription drug coverage at an additional cost.
Our team is here to walk you through the different options based on your personal situation. Optimizing the right plan for you could lead to significant savings.
What About other Medicare Benefits?
In general Medicare Supplement plans (Medigap) do not offer additional benefits. Recently, we have seen some Medicare Supplement plans offer certain benefits not covered by Original Medicare, like dental, vision, and hearing and some even offer gym memberships at no additional cost.
Speak with a local licensed insurance agent
Make the Right Decision for You
There are many factors you need to consider when you choose a Medicare Supplement Plan (Medigap). Medicare supplement plans offer different benefits and limitations than Medicare Advantage plans. We have highlighted some important factors for you to consider above, however, we realize each person has their own personal needs. When you meet with our team be open about your healthcare, financial needs, and preferences so we can help you find the right solution for you.
Making the right decision might seem challenging given the complexity of Medicare and choice overload. However, our local team is here to help, at no additional cost to you. It is our job to make sure whatever decision you make is stress-free and you walk away with a full understanding of your selection. Furthermore, we will continue to help you and your family throughout your healthcare journey, serving as a trusted advocate for many years to come.
Last updated: May 11, 2022
Was this article helpful?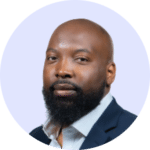 Read more by Sammy Menton
I am an Arizona Life and Health Insurance Licensed Agent and have been helping people with Medicare since 2009. I enjoy coaching youth and high school sports, watching sports, and spending time with family. I also like taking road trips and vacationing anywhere that has a beach.