With a drier climate and warmer temperatures compared to much of the nation, it's no surprise that Arizona has a large population of older adults interested in learning more about Medicare.
Learning more about your options for Medicare plans in Arizona can help you make the right decision for your health and your wallet.
According to the Centers for Medicare and Medicaid Services, Arizona has seen a gradual increase in Medicare enrollment since 2015, with 1.3 million Arizona residents enrolled in either Medicare or Medicare Advantage as of July 2020. 57% of these Arizona Medicare recipients are enrolled in Original Medicare, while 43% (up from 40% in 2015) have chosen Medicare Advantage and other health plans.
69 Arizona insurance carriers provide Medigap coverage, now known as Medicare Supplement insurance. This coverage includes plan types A, B, C, D, F, G, K, L, M, and N, along with the high deductible versions of plans F and G. These plans cover the 20% of Medicare-approved services that Original Medicare does not cover. The Arizona Department of Insurance (now called the Department of Insurance and Financial Institutions, or DIFI) offers an updated list of Arizona Medigap insurance providers and a chart that shows which plans each company offers. Additionally, there are dozens of Medicare Advantage and Prescription drug plans that are offered throughout Arizona by private insurance companies. You can use Connie Health's plan comparison tool to see which plans are offered in your county.
Find the right Medicare plan for you
Keep in mind that Original Medicare and a Medicare Supplement plan allow you to see any doctor and/or hospital that accepts Medicare. There are some Medicare Supplement plans that require members to use a network of Medicare providers in a particular service. Medicare.gov's Physician Compare tool can help you find out if your doctor is included. Just as its name suggests, Medigap or Medicare Supplements can cover the gaps that Original Medicare doesn't, but it can't be used with Medicare Advantage. Medicare Advantage is offered only by private insurance companies and depending on what type of plan you select (HMO or PPO) you may have to visit doctors and hospitals within the company's healthcare network. Connie Health's online tool can help you find out which Medicare Advantage plans include your doctors.
Just over 1 million Arizona Medicare recipients are enrolled in some form of prescription drug plan in addition to their Medicare plan. Of those, 551,208 are enrolled in the Medicare Advantage Prescription Drug plan, while 477,886 are enrolled in other prescription drug plans. You can use our online tool to search which Medicare plan covers your prescriptions at the lowest cost.
Arizona Medicare Costs
Using Maricopa County as an example, here are approximate amounts you can expect to pay each month:
Medicare Part A is generally premium-free if you've contributed enough work credits. Part B will run about $145 each month for 2020.
Original Medicare with Medigap (or Medicare Supplement) coverage in Arizona will cost around an additional $120 to $170 a month on top of your Part B premium.
Original Medicare with Medigap (or Medicare Supplement) and prescription drug coverage (Part D) will run about $185 – $390 a month on top of your Part B premium.
Adding a Medicare Advantage Plan will increase your costs anywhere from $0 to $114 each month on top of your Part B premium.
With nearly 70 companies offering Medigap coverage to Arizona Medicare recipients, it's important to shop around and compare pricing. Each plan is standardized, but prices may vary depending on the company you choose, where you live, and other factors.
Speak with a local licensed insurance agent
Arizona Medicare Guides & Resources
For more information on Arizona Medicare and Medicare plans in Arizona, check out these helpful sites:
Was this article helpful?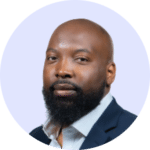 Read more by Sammy Menton
I am an Arizona Life and Health Insurance Licensed Agent and have been helping people with Medicare since 2009. I enjoy coaching youth and high school sports, watching sports, and spending time with family. I also like taking road trips and vacationing anywhere that has a beach.