If you're struggling to understand Medicare in Texas, Connie can help. Ask Connie your question, and a local, licensed agent will help you navigate your Medicare journey. Complete this form to have your question answered. It could be featured on Dear Connie.
---
Dear Connie,
I'm 65 and recently signed up for Medicare.
I'm still trying to figure out what's covered and not. It's very confusing. I'm wondering, does Medicare cover annual physicals in Texas? It's been a few years since I've had one, so I'd like to.
Three years since a physical,
James from Bee Cave, Texas
Find the right Medicare plan for you
Dear James,
Welcome to Medicare! We understand that it can be confusing when you're acclimating yourself to a new system. And Medicare can be confusing at any stage. We're happy that you've asked us to join your Medicare journey.
Since you recently joined Medicare, I'm curious whether you're interested in a Welcome to Medicare exam or an Annual Physical. There is a nuanced difference between the two.
Agent tip:

"The difference between a Welcome to Medicare, Annual Wellness Visit, and a physical exam is that Medicare Part B won't cover a routine physical exam because it's not a Medicare preventative visit."
A Welcome to Medicare exam will review your medical and social history and includes education and counseling about preventative services.
During a Welcome to Medicare visit, they'll:
Take routine measurements; your height, weight, and blood pressure.
Calculate your Body Mass Index (BMI).
Provide a simple vision test.
Review your potential risk for depression and a health risk assessment.
Review of preventative screenings and their schedule, including vaccinations, and referral for other care, if needed.
Offer to speak with you about creating advance directives.
And provide a written plan informing you about the necessary screenings, shots, and other preventative services; a personalized prevention plan.
To provide you with this plan, you should come prepared with your medical records, including immunizations, your medical and family history, and a list of prescription drugs, over-the-counter drugs, and vitamins.
Original Medicare Part B (medical insurance) covers a "Welcome to Medicare" exam in the first 12 months of enrolling in Part B. Medicare Part B also includes an "Annual Wellness Visit" after you've been enrolled in Medicare for 12 months or more. These two visits are very similar.
If you'd like to schedule a "Welcome to Medicare" or "Annual Wellness Visit," you should mention that when you call your doctor's office.
You should call to schedule an Annual Physical if you have symptoms that need diagnosing. Medicare's physical exams often include checking your lungs, heart, neck, and abdomen. The physical will often include laboratory tests, such as urine and blood samples.
These diagnostics are not taken during an Original Medicare Part B "Welcome to Medicare" or Medicare Wellness Visits. So, if you have symptoms that need to be checked, request a physical exam when you call to make an appointment with your Primary Care Physician (PCP).
A physical exam will often check the following:
Your body for overall signs of existing health issues.
Your eyes, ears, nose, and throat for potential problems.
Your heart and lungs to detect irregularities.
Parts of your body to feel for abnormalities.
Your motor function and reflexes, and more.
The difference between a Welcome to Medicare, Annual Wellness Visit, and a physical exam is that Medicare Part B won't cover a routine physical exam because it's not a Medicare preventative visit. It's diagnostic. The out-of-pocket costs from a physical exam depend on the diagnostic tests run and the exam's extent. You may need to pay the Part B deductible plus a minimum 20% coinsurance for Medicare-approved doctor services, outpatient therapies, and Durable Medicare Equipment (DME).
There are two ways to reduce your out-of-pocket costs for a physical exam. That is by enrolling in a Medicare Supplement (Medigap) or Medicare Advantage plan. Because Original Medicare doesn't have a cap on out-of-pocket costs, many people enroll in one of these plans.
A Medigap plan can help you pay for part or all of your out-of-pocket costs, while a Medicare Advantage plan offers all of the benefits of Medicare Part A and B, plus more. Many Medicare Advantage plans provide additional benefits such as dental, hearing, vision, and yearly physical exams.
A local licensed agent can help you find a plan in your area that includes physical exams and other benefits that you're seeking. Call (623) 223-8884 (TTY: 711) to speak with a Connie Health agent. We are here to help you throughout your Medicare journey. If you have additional coverage questions, don't hesitate to reach out.
Was this article helpful?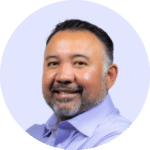 Read more by Sid Martinez
I am a Spanish-speaking Texas Life and Health Insurance Licensed Agent and have been helping people with Medicare since 2011. When not working, you can find me exploring new places in the Lone Star State, or watching movies and TV shows.